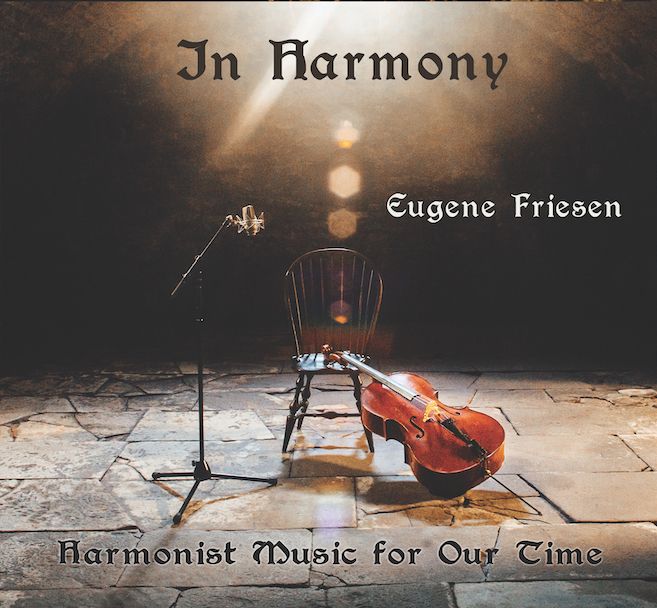 This past summer (2021) I had an opportunity to spend several nights in a beautiful stone wine cellar in Harmony, Pennsylvania. Built by the Harmonist Society -  a German religious group devoted to communal living, industry, and music - the acoustics and ambience of the cellar make it an  inspiring place to play; the sound is lovely echoing off the hundreds of hand-carved stones in walls and arches. The music created by and enjoyed by the Harmonists fills a large library in nearby New Economy Village, PA, where I spent some hours poring over ancient manuscripts and books.  
The melodies I chose for this recording were mostly composed by the original founders of the community, including Johann Christoph Mueller, the Society's physician, scientist, printer, teacher, and music director. Mueller's house in Harmony was my base for several days, and I imagined Mueller's perspective as I worked on the music for this recording sitting in what was his home office, enjoying the hospitality of owner/hosts Susan and Richard Webb, and hearing the church bells through the window on those hot August nights.   
The finished CD features some of my favorite musician friends including vocalist Elizabeth Rogers, flutist Rhonda Larson, and pianist Tim Ray. The tracks I recorded in the wine cellar were the basis of songs that were completed in my home studio in Vermont, and at Imaginary Road Studios in Dummerston, Vermont, recorded by Tom Eaton.   
"In Harmony" was created for Historic Harmony Inc, in Harmony, PA, please contact them at the link below for more information and details on purchasing.